Launch Your WordPress
Plugin Business
With This FREE Startup Kit
Don't let overwhelm stop you from starting your business. Download this kit containing:
The 24 Hour Product Launch Checklist of each step you need to take to put your plugin up for sale, peppered with tips on choosing the right plugins to start with that your audience will love, branding, shopping cart, and initial promotion ideas.
What To Do Next Checklist, covering more promotional and marketing suggestions to improve conversions, increase customer orders, and more.
Product Planning & Release Tracker to help you track the plugins that have been released and plan for upcoming ones. We personally use one like this and it keeps everyone on the team sane. This is such a key document.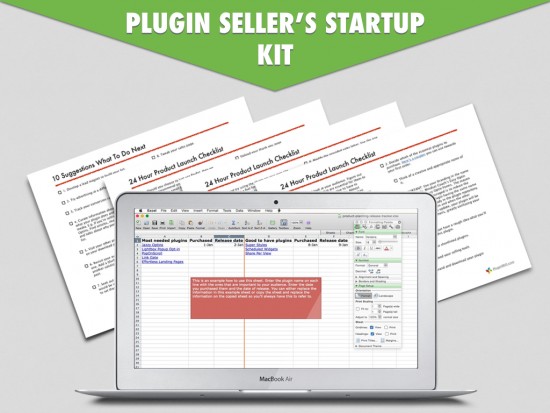 Click The "Download Now" Button For INSTANT Access…
Important: We cannot, nor do we make any guarantees about results. Success in ANY business opportunity is a result of hard work, time and a variety of other factors. No express or implied guarantees of income or spillover are made when using this kit. Read our full
disclaimer
and
terms of use
.