Thank you for requesting the 7 Quick-Start Businesses Blueprint
(it's already been sent to your email inbox)
There's A Growing Market
HUNGRY For
Your


Software Product
Learn How To Step In Front of This Opportunity And Get Started... FAST!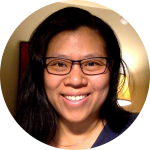 Presented By Lynette Chandler
Lynette has been developing websites and web applications since 1999. A keen student of marketing, she combined both her skills to help build a software company that sustains her team and her family of 5.