Boost Your Sales Without Extra Traffic, Spending Money or Doing Anything More
Let me ask you a simple question. If you could get people to give you more money without creating a high end product, getting new customers, spending money on ads, increasing your prices, creating content or creating never-ending social media posts, would you do it? If your answer is yes, then you'll want to continue reading.
One of the best ways to make more is to get people to buy more from you. There are many ways you can do that, but one of the simplest ways I've found is to make a small no-brainer offer right when they are checking out. It truly is as simple as that.
This is called a bump offer and many modern shopping cart systems support this. The bad news, aMember does not have this option built in. On top of that, their checkout pages leave a lot to be desired. The good thing about aMember is, it is highly customizable, but unless you know how to code, this task is not exactly a walk in the park and hiring someone who understands aMember and can do it could get costly fast.
Good News! I Did It For You
I've scoured the Internet, looking at high-converting checkout pages of various platforms. Then, I translated them for use in aMember and added the Bump Offer feature to every single template. Here's a peek at these templates.
Preview The Checkout Styles
Click the thumbnails below to see what they look like.
Don't Miss Out On Potential Sales
Do They Work?
That's a great question. Instead of answering that myself, here's what some of my customers have to say.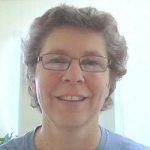 "I totally love Lynette's new Order forms and Bump Offer that she created for the Amember Shopping Cart. The order forms give my site a more modern and fresher feel and I am so enjoying the Bump Offer. Since implementing this offer with one of my Simple Template products, the sales have now reached a few hundred! I can change out this product whenever I need to, or target individual products. Her support team is awesome and answers your questions in detail. Definitely a great investment for my business."
Sue Fleckenstein
CreatefulJournals.com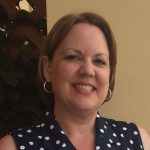 "Lynette's aMember Checkout Forms Templates instantly took my shopping cart from dated and (let's face it) kind of ugly to eye-caching and modern. Not only that, but the ability to add a "bump offer" at checkout has been a true game changer. The very first product I set up using the new forms had 30% conversion on the bump offer, which meant my investment in the form templates was covered with just a few sales! I'm a huge fan, and would never consider using aMember without these templates again."
Cindy Bidar
CindyBidar.com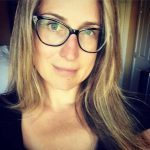 "In 14 days, I made over $4K in extra revenue with the bump offer. Sweet!"
Alice Seba
Publish For Prosperity
Start Boosting Your Sales Now
Some customers have even been so kind to show me their results in their back office. I know these are true results. Besides increasing a regular sale amount, I've also implemented bump offers into freebies and have seen amazing results.
It'll change the way you view your freebie products forever. There's nothing as fun as giving away something for free and earning from it immediately without waiting for days, weeks or months. To top that off, your affiliates will love sharing freebies that bring them immediate sales.
[order button]
There's More...
I didn't stop there. Included with the forms is the Bump For Cart aMember add-on. This add-on lets you put a bump offer to the aMember shopping cart. This way, whether you use Forms, the Shopping Cart feature, or both, you're covered.
If you want to make more today without doing more, this is your chance. Once the form is implemented, it'll keep on working for you until you turn it off (and why would you want to?)
Don't Delay