Are Plugin Licenses Bleeding Your Profits?
Let's face it. Buying plugins can get expensive. It is not uncommon for WordPress sites to run 20 plugins if not more. If only 5 of those plugins cost you just $50 a year, you would be shelling out $250 a year just on those 5 plugins. And what happens when you need a new plugin that costs you another $50 or more?
To make matters worse, there is no guarantee the plugins you purchased can play nice with each other. To be fair, there is no way for a developer to cover all the bases. But there lies the rub. Add to that the many themes out there, sometimes it feels like your WordPress site is a Frankenstein duct taped together.
We Know Exactly How You Feel
Every year, we spend a crazy amount of money on plugins. At first, it's not so bad, but as we develop more sites, and our needs become more diverse, the bill starts adding up.
This is why we created our All-Access Plugin Membership. You get all our plugins in one place for one simple, price. Wondering what type of plugins are in the membership?
We like to focus on plugins that help you create, manage and grow a business. Take a peek...
Our founder Lynette Chandler has been working with WordPress since its infancy. In fact, she's among the very first to offer a "How to use WordPress" course online.
Because of this, we know WordPress very well. It is our core business. You won't find us selling WordPress plugins one day and a course on Facebook Advertising the next.
Nothing wrong with that, but for us, our mission is to produce tools to help you drive leads, and grow your business. We believe we would be doing you a disservice if we were distracted with other things.
Reliable Support Track Record
We've been putting out plugins consistently since 2010, and every plugin released, is supported. Customers are often pleasantly surprised to find out we still support plugins we released years ago.
That makes us happy. To us, this is the way plugin companies should operate.
See What Our Customers Say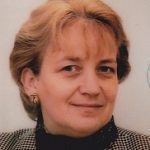 "I like that they are time saving and easy to use."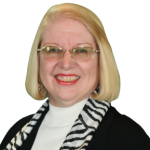 Dr. Jeanette Cates
JeanetteCates.com
"I like the dependability of the plugins. Your eye on trending needs. Love PluginMill!"
Mark Idzik
RevenueTools.com
"The most important thing I appreciate is when the plugins are unique and solve an issue that no other plugin does. I also very much appreciate that the plugins are updated and supported. Thank you!"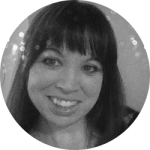 Angela Wills
MarketersMojo.com
"Wahooo I love having a membership with Plugin Mill! Thanks so much for your creativity, hard work and awesome plugins."
Get Over 40 WordPress Plugins Immediately
Plus New Ones When We Add Them, At No Extra Cost
As Long As Your Membership Is Active, You Get Them
Join hundreds of members who are enjoying these plugins and reaping the benefits right now. Get started now.
Personal
Use on unlimited sites of your own
Developer
Use on unlimited sites you own

Use on unlimited client sites
Frequently Asked Questions