"Start Your Own
WordPress Plugin Business Instantly
Even If You Can't Code!"
WordPress is the world's most popular Content Management System, powering over 2.2 million websites and thousands more created every day.
These Are Some of The Most Popular Sites
Running On WordPress

These staggering numbers represent a huge potential market for Internet marketers and freelancers who are already providing WordPress-related services. In fact, a few early adopters are already raking in the profits.
Web developer Daniel Espinoza went from $0 to $7k a month in product sales within 17 months by selling WordPress plugins.
Pippin Williamson's AffiliateWP plugin started as a side project and turned into a $30k a month business in just 9 months.
Joost de Valk, web conversion expert, and developer experimented with selling WordPress plugins and concluded, "I can definitely recommend selling plugins."
And the WordPress plugin marketplace is not crowded — yet.
Brian Casel, a web designer and author of Design for Conversions, says "Premium [WordPress] plugins may offer more of an opportunity for newcomers than theme sales. While they are very popular with users, there are simply fewer plugin developers in the space."
There's Plenty Of Profits In WordPress…
But What If I'm Not A Programmer?
By now, you realize you can build a profitable business around WordPress. But you're smart enough to know this isn't as simple or easy as it sounds (is it ever?)
If you're a programmer, you may not have time to make your own WordPress plugins. Besides, you don't know what kinds of plugins people would be willing to pay for. After all, so many WordPress plugins are free. And the thought of updating your plugins every time WordPress rolls out an update is simply too overwhelming.
You've got an even bigger problem if you can't code.
Sure, you could hire someone to make the plugins for you. But it's expensive and full of hassles. Good developers, when you find them, charge upwards of $200 just to make a very basic WordPress plugin. God forbid you get a sloppy plugin that exposes your customers' websites to hackers!
Then you'd have to pay the developer again every time WordPress has an update, to make sure your plugin is still compatible.
Don't forget. The time and cost of designing the plugin's box shots ($200), making the user's manual ($150), and writing the sales page ($300)….
It's enough to make you think of kissing WordPress plugins goodbye.
But don't!
Introducing The PluginMill Savings Club:
The Most Affordable, Worry-Free Way To Get Rebrandable,
Resellable WordPress Plugins Month After Month!
This month's plugin: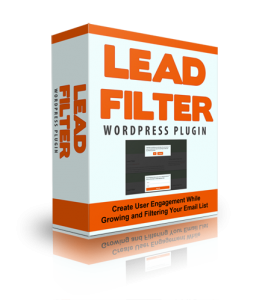 Lead Filter appeals to your audience with engaging, eye-catching pop-ups that you have full control over. You decide what they see and how often they see it. Then you can filter them into a particular email funnel and have them sign up for your list, make them an offer, or create a button that leads them to content based on their choice.
Join The White Label Plugin Club Now
Get your hands on top-quality, in-demand WordPress plugins without the cost and hassle of developing them yourself. Use these plugins to start a WordPress business or sell more products in an existing business.
We're going to do ALL the hard and dirty work for you.
This Is What PluginMill Club Members Get Every Month:
A brand-new WordPress plugin, coded beautifully and guaranteed to be secure and compatible with the latest version of WordPress
A sales letter to sell the plugin
3D box shots of the plugin, made by a professional graphic designer, in PSD format so you can modify as you wish
A rebranding guide showing you, step by step, how to change the plugin's name and put your name as the author of the plugin
A demo video you can use on the plugin's sales page and to show your customers how to use it
A detailed plugin user guide, complete with screenshots, in PDF and Word formats
Screenshots of the plugin in action
An online customer portal where you can download all this any time
But that's not all!
You also get:
Market research done for you, so you don't have to worry about which plugins are in-demand
Customer support via email, from Monday to Friday
Updated versions of the plugin every time WordPress makes updates
Opportunity to purchase plugins released before you joined
In addition…
We are strong believers in support. We support every plugin we put out since 2012 and will do the same for new ones going forward.
You get all this for only $97 a month.
Don't Envy Those With Thriving
WordPress Businesses

Get Your Share
We're sure you will love what you see in 30 days… or your money back.
Take The Plugin Savings Club for a risk-free, 30-day test drive. If you're not amazed at the value of what you get for your small investment, we'll happily return your first payment and never bill you again.
For $97, you could enjoy a nice meal with your family on out in town.
Or you can get a brandable, resellable, top-quality, beautifully-coded WordPress plugin to grow your business and perhaps enjoy those meals more often.
Do You Want One Dinner Or Would You Rather Have…
… A high-quality, secure, brand-new WordPress plugin you can rebrand and resell, with the support materials you need to sell it for 100% of the profits?
… A new product to sell every month, without the cost, hassle, and headache that come with developing a new product: doing market research, brainstorming product ideas, finding the right person to create the product (or creating it yourself), managing that person, and making sure the plugin is of high quality?
… Time and energy to focus on actually building your business: growing your mailing list, getting more traffic, and converting your leads into sales?
Who knew $97 could go so far? Now YOU do!
This Done-For-You WordPress Plugin Membership
Can Grow Your Business — In At Least 5 Different Ways!
Just look at the ways you can profit from private label WordPress plugins:
Add value to your product, by bundling the plugins with your product, or offering them as bonuses.
If you're a service provider, charge more without working more, by adding the plugins to your services.
Use the plugins on your own WordPress sites to increase visitor engagement and conversion.
Start a new online business selling WordPress plugins from your website.
Wouldn't you love to do all this — without draining your life savings?
If you want to get in the action and cash in on the popularity of WordPress, then join the PluginMill Savings Club now:
Here are some of the plugins PluginMill members are already making money with: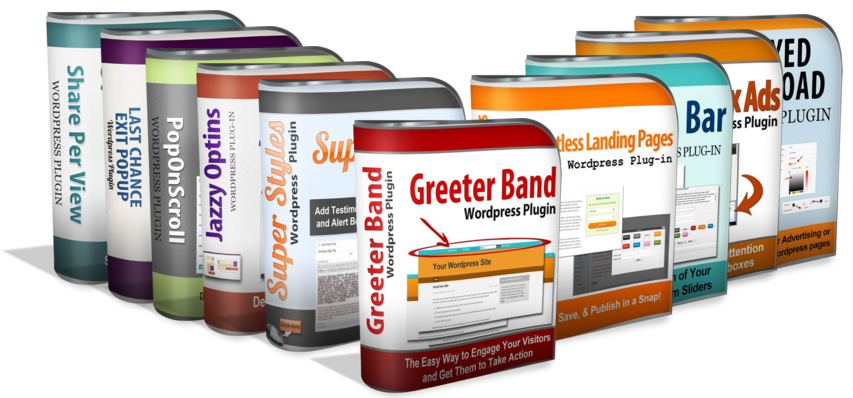 3 More Very Good Reasons To Join PluginMill Today:
The sooner you act, the sooner you can get results. Listen. With our custom-built rebrander, all it takes to rebrand a plugin is completing a short form. After that, you have everything you need to set up a sales page on your site and sell. You could start getting paid today.
If you act fast, you'll be ahead of others who will soon be cashing in on the popularity of WordPress plugins.
Selling premium WordPress plugins is less popular than selling WordPress themes — so far. The easy pickings won't be around for long as more and more marketers discover this goldmine. Don't miss the boat!
One thing is for sure. High caliber developers who really know what they are doing don't come cheap. You can hire anyone on any outsourcing marketplace for cheap but how do you know they don't insert malicious code in your plugin? How do you know they will do everything in their power to code a secure plugin? How do you know they will produce a plugin as lean as necessary to avoid extra loading time?
You don't, and you can also bet they will charge you more than $97 for a poorly coded plugin. We do our best every-single-month to maintain the integrity of our products. That in turn benefits you.
That's our commitment to you. Will you commit to your success?
Start Your Own WordPress Plugin Business Today
We're sure you will love what you see in 30 days… or your money back.
Take The Plugin Savings Club for a risk-free, 30-day test drive. If you're not amazed at the value of what you get for your small investment, we'll happily return your first payment and never bill you again.
What People Are Saying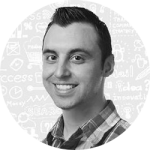 I just wanted to say THANK YOU. It's great to see a really high quality plugin being released, and is exactly what I've been looking for!
‐ Chad Fullerton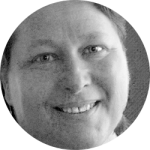 Lynette You are a genius
I LOVE your plugins!
‐ Jan Riley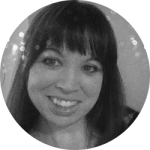 Wahooo I love having a membership with Plugin Mill! Thanks so much for your creativity, hard work and awesome plugins.
‐ Angela Wills
PS: Remember, your target market are people who run their sites on WordPress — that's MILLIONS of possible customers! If you're serious about profiting from WordPress plugins, there's no easier way to get started than by joining PluginMill.
PPS: We're doing all the work, so you don't have to. Joining PluginMill is the easiest, most affordable way to start a WordPress plugin business today.