Features
Here's A Quick Way To Find & Add Images To Your Content Without Leaving WordPress
If you are not adding images to your content, you are missing out on a lot of potential traffic. Particularly from social media.
Thankfully, there are good, free photography sites who generously make their images available to us. The problem is, you have to exit your post editing screen, search for the right photo, download it.
Then, you have to fire up a photo editor, look for the image you just downloaded, import, edit, add text and re-save it to yet another file. Finally, you have to jump back into WordPress, locate the edited image, and upload it before you can add it to your content.
Whew! That was a lot to do! But oops! You notice a typo. Now you have to go back to the editor, make changes, re-save, and re-upload.
On good days, this constant back and forth is a smooth process – if not a bit confusing. On other days, you wade your way through a jungle of open applications, you can't find the edited image, or you just can't figure out which image is the latest one. Now, try explaining the entire process to someone you just hired to help you with content.
Frustrating isn't it? Well, no more!
Introducing Pixel Wonder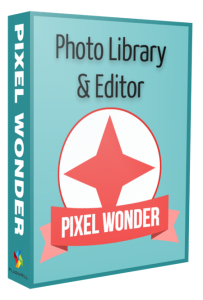 This little WordPress plugin comes with built-in access to Pixabay. One of the largest free photo libraries around so you can find exactly the right image to compliment your content. You also get access to our own private library of beautiful images, many have not been publicly released on the Internet. This way, you aren't using an image that's been seen a million times on other sites.
But that's not all! We've built in a photo editor so you can add text, stunning filter effects, stickers, borders, and more. Check out the things you can do…
Find Images
Use the latest images or search by keyword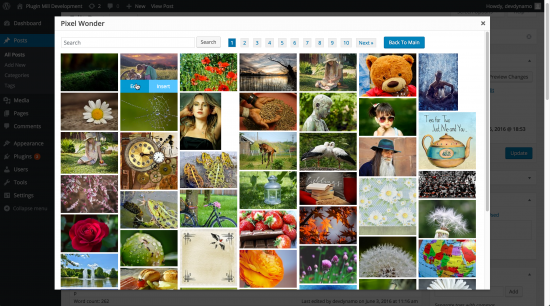 Edit Photos
Launch the photo editor to crop, add filters, text, and more. Or, you can simply add the images directly without editing.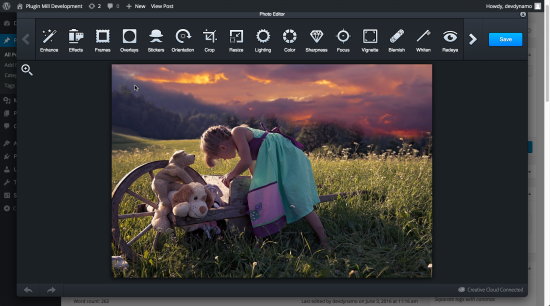 Use Your Own Photos
Have your own photos? You can upload them and edit them with the editor too. The plugin can also grab images you uploaded previously.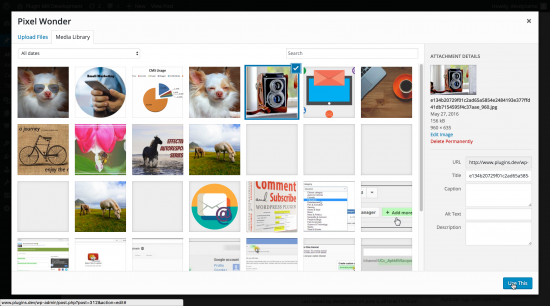 Pixel Wonder
$47
Cart Contents
Technical Information
Requirements:
PHP 5.4 and up
WordPress 4.5.3 and up